Radikal Players
Login
News
RDUSA Open 2019
Official Information/Rules - Radikal United States Open 2019 - Sponsored by Trinidad/Condor
Official Information / Rules -
Radikal United States Open 2019
Complete Rules & Schedule: 2019 RDUSA Open Official Rules
Dates: Jan 24th-27th, 2019
Venue: The Westin Dallas Fort Worth Airport - Irving TX - 4545 W. John Carpenter Freeway 75063
Google Map - https://goo.gl/maps/X2d6uK4knaP2
Phone: 1-(972) 929-4500
Room Rate: $119/night + applicable TX tax - To book your rooms with the promotional room rate please use this link: http://bit.ly/2C4FOaB or you can call the hotel and use the Group ID "Gaelco Darts USA"
Group rate is availble until Jan 2nd or until sold out!
Exclusive incentives and VIP party for those players staying at the Westin. Be sure to book your room ASAP!
Events:
-Thursday Night Blind Draw - Seperate Mens and WOmens Brackets - Sponsored by the USDC - $500 Added Money each!
-Singles
- Doubles
- 4 Person Team
- Spain Trip - 4 Person Team - 1 level (Note: Previously this event was multiple level doubles)
4 Person Team

Operator of the winning team will also receive flight and hotel to Spain for 1 person.

The operator will be responsible for registering the team in the event.

Maximum 2 players 32.5+ PPD Radikal Rating per team. Any player with no rating will count as a player above 32.5

All players with rating will need a minimum of 100 games counting towards their PPD. (Note: if you play competitions regularly in the Radikal System you should have plenty of games to qualify)

Players must have rating and games on their ID before Jan1st 2019.

Dec 31st, 2018 will be the last day to register for Spain trip event.
Fun Side Events Everyday
No Coin Drop/No Greens Fees
Pre Registration Only (there will be no on-site registration): Register in the shop here: Register Now
After registering for events - login to your player account and double check the events you registered for in the "My Competitions to Start" section. If you do not see youself in an event you are not in yet. Players are responsible for double checking their entries.

Entry fees before Jan 6th 2019:
Singles - $35
Doubles - $70
Team - $140
Spain 4 Person - $320
Entry fees Jan 6th 2019 - Jan 13th 2019:
Singles - $50
Doubles - $100
Team - $200
Spain 4 Person - No entrys after Jan 6th

No Registrations after Jan 13th 2019!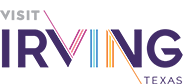 Irving Special Guest-Special Price Offerings
Radikal Players The Best Community of Darts Players